Workshops & Sessions in HubSpot
We offer workshops and sessions in the use of HubSpot. Whether you need a workshop in connection development of your email marketing flows, content planning, sales pipeline, lead scoring, development of personas, or something else, can you workshop always help and educate you and your team.
Together we can customise and find the perfect solution to your needs.
Are you interested?
We offer workshop within inbound & HubSpot
Here are some examples of our workshops
1 day about the basis within SEO
1 day about content strategy and inbound
1 day about HubSpot Marketing Hub
1 day about automation
We can host the workshop at our office or organise them at your company facilities.
Please contact us, if you have specific needs and together, can we figure out if we are the right match for you.
This is included our workshops
1-2 specialist fra Itch
Learning material
Adaptions of defined learning goals and expectations
Possibility for Q&A
With the collaboration, Master Danmark has grown with 27 new customers and 324 leads from inbound during the first year
"With the help from Itch Marketing, we have set up our inbound marketing system, and we can measure what works and where to adjust. The interaction between marketing and sales activities is strengthened through HubSpot and Itch."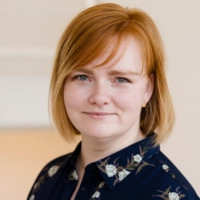 Mia Debel
Digital Marketing Manager
Master Danmark A/S
Are you interested in our workshops?
Our workshop provides the latest knowledge to your company! Are you interested in more? Download our pricing guide and find out how we can help you.