Get a complete B2B inbound marketing campaign
We have developed a framing tool to create inbound marketing campaigns. The inbound campaign brings together your marketing initiatives to work towards the same goal: Creating leads that continuously mature and become customers.
Our inbound campaign is a powerful engine consisting of a piece of content for every phase of the sales funnel: Awareness, Consideration, and Decision. With everything, you need as email flows, blogs, and paid ads. In short, a comprehensive solution that ensures relevant traffic and provides hot leads.
Are you ready for more?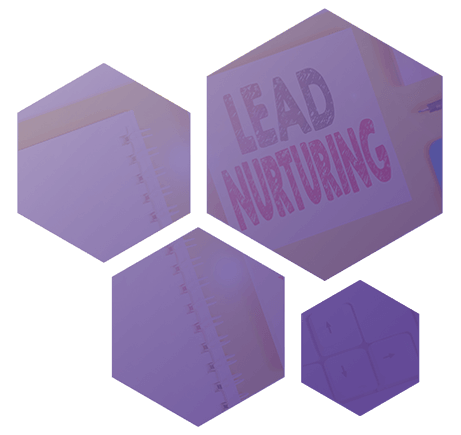 Everything you need to kickstart you inbound marketing campaign
A frame for your inbound campaign
Our framework is based on a 3-steps inbound campaign. It contains everything you need to create more sales-qualified leads.
A frame for your inbound campaign
3 content offers tailored to the buyer's journey
The campaign includes a content offer for every 3 stages in the sales funnel and everything necessary supporting content required for success.
3 content offers tailored to the buyer's journey
Leads from the entire buyer's journey
An inbound campaign enables you to collect the purchase-ready leads at the bottom of the funnel, and the leads that are further up in the funnel need to be more convinced.
Leads from the entire buyer's journey
A complete solution
We give you everything you need for your campaign to succeed: content offer, landing page, ads, and setting up workflows and email flows.
A complete solution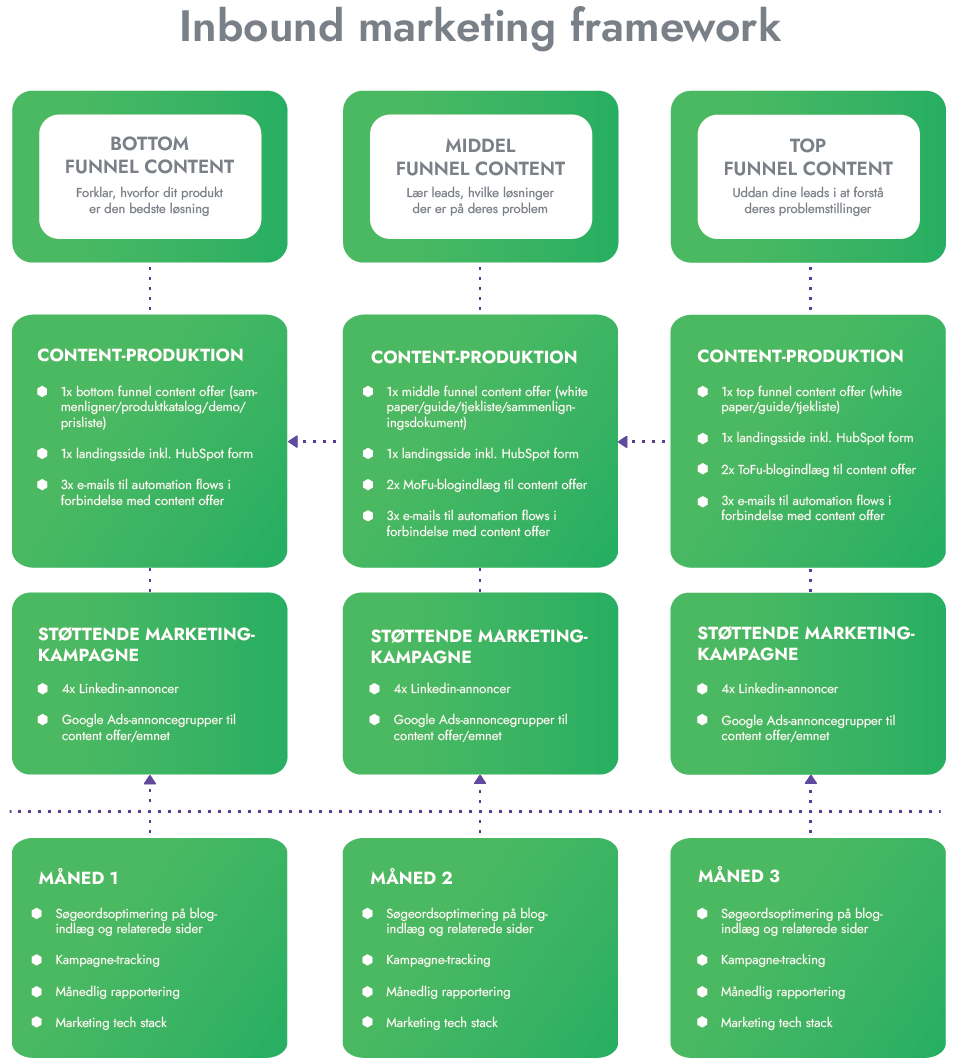 We know that you get the most value if you have content for every stage in the buyer's journey. You need to answer every question in the buyer's journey and construct a continuous pipeline of leads.

Decision stage
Our campaign ensures that you answer every decisive sales question in connection with the buyer decision by, for instance, comparing products and services, cases, and webinars.

Consideration stage
Make sure your leads consider your solution for their challenges. In the campaign, we often use calculators and other content offers that help your leads find the right solution.

Awareness stage
You need to be there early in the buyer's journey - before there is a need to make a purchase decision. Every leads need to continuously nurture with email flows, ensuring they consider your company once they are ready.
Do you need help kickstarting your first inbound marketing campaign?
Itch helps you with the operational setup of the campaign and the strategic foundation. We tie your marketing together with HubSpot, so you get an automated solution which easily handles your future leads and sales.
Together we will organise a workshop, and find the right content offers, blogs, and emails that all ensure you will get relevant leads and afterwards can turn them ready to buy.