Itch Marketing was founded by Morten Staal and Casper Bjerg on 3 January 2018, when they discovered a need in the current market for an agency focused on inbound marketing and inbound sales. Since day one, the small two-person company have not lowered their ambitions, and things have gone very fast in the past years.

Itch is now Platinum Partner at HubSpot as we have customers of every scope, and our team of inbound-specialist is still growing. It is due to our intelligent way of thinking about marketing, focusing on the excellent and close collaboration with our customers and, not the least, the fantastic results we help them create.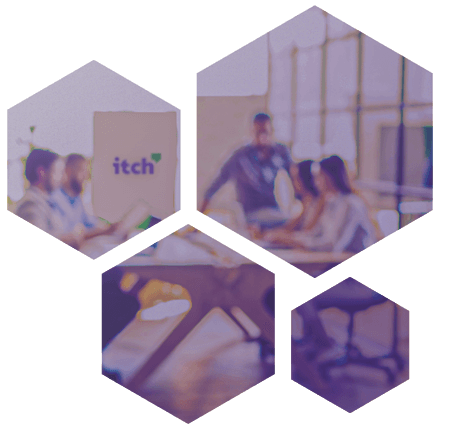 You get proactivity
We take decisions based on your primary challenges, needs, and wishes. Together with you, we take account of your situation, challenge the status quo, rethink marketing in a new and better way, and find the right direction for you. We may discover initiatives you had never considered.

You get results
We will not promise the earth on guesses and hopes. However, we focus on setting realistic objectives and KPIs, which we do all in our power to accomplish. You will get specific numbers on how the initiatives operate so they can be corrected and updated continuously,

You get project management
We keep focusing on production and planning. You will always have a clear overview and be able to keep track of the project regardless of the size and how many projects we launch. Precise project management ensures transparency for you, so we are always aligned and communicate clearly.

You get accessibility
The more we communicate, the better we can understand your business and needs. That is why we consider dialogue as the foundation of our collaboration. You can always contact us if with questions, ideas or challenges you need to be solved and we do everything to assist you.

You get HubSpot experts
HubSpot is fundamental to our company, and we are Platinum Partners and experts in the software. You will always get the best conditions to attract leads, make sales and get valuable ambassadors among your customers. All of this is made possible with the HubSpot CMS system.

You get the latest knowledge
When you cooperate with us, you will always get the latest knowledge and trends within digital marketing and sales, which we constantly keep up to date. You get a dedicated team of specialists with individual skills that jointly provide the best results and will match your business and ambition.
Some of the ambitious customers that we help to growth










It all begins with understanding

The entire foundation for excellent collaboration builds upon understanding your company, your challenges, your needs, and your ambitions. And this is why it is our priority to begin understanding you and your business so we can create the best conditions to provide you with the best counselling and execution.

Using specialists in HubSpot, including inbound marketing and inbound sales, you will get the perfect opportunity to create value across the entire buyer's journey, from the early beginning to purchase and loyalty. We make it possible to work actively with activities in every stage of the buyer's journey.

The purpose of inbound marketing and inbound sales is to break down the wall between Sales and Marketing due to the old-fashioned silo thinking. When the wall is finally down, it becomes a valuable synergy in your company where marketing plays a vital, supporting role in the sales process and all the other initiatives which can convert to money.
Customised solutions
We are experts in what we do, and we always strive to keep up with the latest knowledge, trends, and development within digital marketing and sales - especially with HubSpot, with whom we are Platinum Partners. You will get a business partner prepared to take advantage of the potential of digital marketing, and we will guide you in the wild jungle of digital possibilities, challenges, and pitfalls. With your marketing, we love to think outside the box, and you will discover that your marketing evolves more efficiently and better without needing more resources.
You can expect a personal approach to communication and marketing and consistently high-quality service, where our collaboration is customised to your needs. At Itch, you will get full transparency. You naturally own every data, which is the best position for you if someday you want another business partner or wish to take care of the initiatives in-house.
We are here to get you closer to success. Together we will set up realistic goals and work towards reaching them. We believe in the value of our collaboration and know that we can create sustainable and thriving results for you.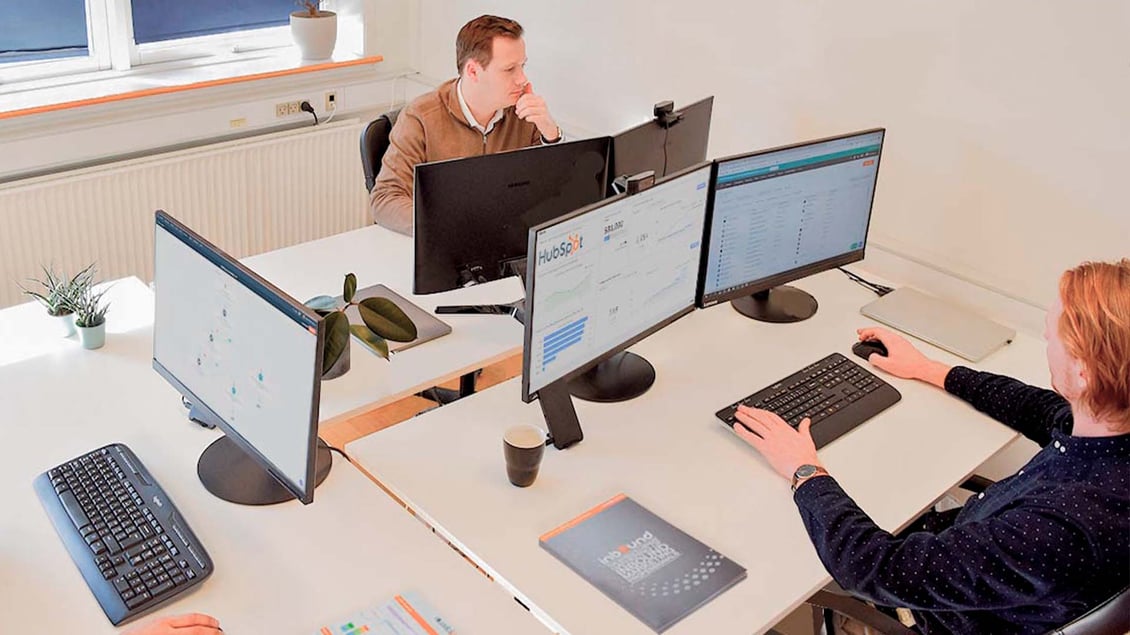 Are you ready to see how inbound marketing and inbound sales can create the best growth conditions for your business with tangible initiatives at your digital channels?
Become a part of Itch Marketing
Do you have what it takes to become a part of Itch? See our job openings and start your journey.
Itch Insights
Stay updated on the latest news in inbound