Free health check
Are you maximising the power of HubSpot?
As an exciting opportunity for all HubSpot users:
Whether you or your company is a newcomer in the world of HubSpot or you are an experienced user who loves to dig into the platform, we offer a completely free HubSpot Health Check and a review of your platform.
Let one of our HubSpot experts review your platform for you to maximise the power of HubSpot - with no cost! Whatever your need is, can we take a closer look at lost leads or inspire and give tips for you to optimise your platform and exploit HubSpot.
Once the review is finished, you will receive the information in a synthesis report with the findings to understand where your next focus should be.
Perhaps you do not get the desired results and cannot understand why? Maybe, you are new to the platform and need guidance to improve your productivity or ROI? Or perhaps you want a unique perspective to see if everything is as it should be?
Either way, we can help you. One of our experts will be connected to your portal to monitor the performance and guide you on how to optimise sales and marketing to exploit the full potential of HubSpot.
Fill out the form
Don't hesitate to contact us. Complete the form at the right, so we can get an insight into your current HubSpot setup. We will return as soon as possible.
Set the date
Once we get your request, you will receive a link to our calendar, where you can set a time and date for a meeting about your report and potential in your HubSpot portal.
We will show you the report
It's showtime! We will present your opportunities in HubSpot and all the findings in the report so you can get on track with your HubSpot journey.
Get a free HubSpot Health check and review now!
Exploit your full HubSpot potential
Are you in doubt whether you exploit the full potential of your HubSpot portal, or do you have any questions on how you optimise your HubSpot solution?
Get a free HubSpot review, and be sure to exploit the essential functions in the portal.
Before getting access to your portal, will we sign a confidentiality agreement.
Among other things, we will run through the following:
A comprehensive review of your portal

Report of your utilsing of HubSpot

Review of your productivity in sales

Review of website

Review of Social Media

Review of Email marketing

General inspection of you marketing campaigns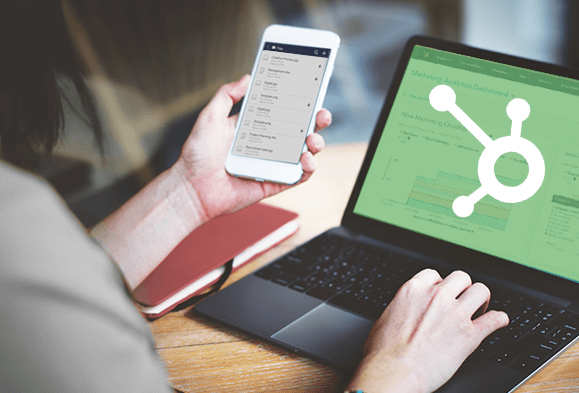 Avoid wasting time on manual processes
In HubSpot, is it possible to configure automation workflows which reinforce your marketing automation and sales processes.
Make sure sales take care of every lead with automation flows. Assign leads to the proper owner and turn on notifications so they know when a lead becomes hot.
Send timed and organised emails to your leads when they visit essential sites on your websites, like products, pricing sites, or demo sites.
Ensure proper onboarding of new customers. Educate about your product through introduction flows and satisfaction surveys. Make sure the first email from you is not a bill.